Antenna Tower Installation Services
GuROO can meet all your antenna and tower needs. We provide a complete range of antenna products and services, from tower site construction services, Construction Management, Tower Erection, Antenna, and Line Installation/Testing to Tower Inspections, Audits, and Mappings. We provide the best antenna installation services in the USA with dedication and attention to detail throughout our tower construction projects and installations completed by our team of trained and certified tower crews. We provide the installation, troubleshooting, and maintenance of antenna systems and their supporting structures.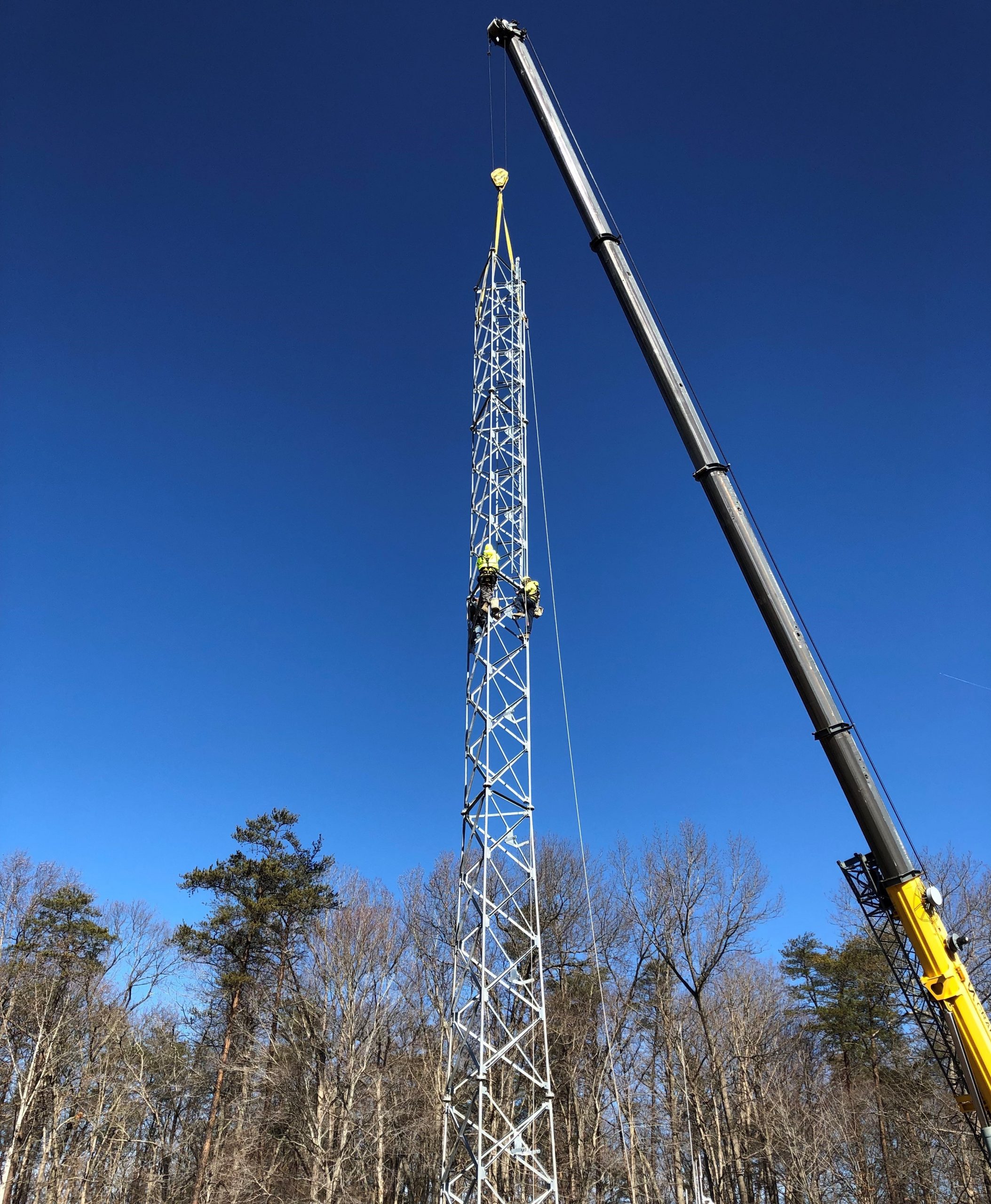 GuROO LLC - Your Antenna Installation Specialists
GuROO is dedicated to delivering a successful tower installation every time for our clients and that starts with GuROO's unwavering commitment to safety first. We take pride in maintaining a safe work environment within the ever changing and challenging tower construction industry. All of our employees go through an extensive training program, educating them on safe standards and practices as well as job specific skills and guidelines. This training truly prepares them for a safe and productive career in the tower industry. We consider safe working habits as a skill set that is limitless. Safety Awareness First Everyday (SAFE) is the number one standard that all decisions and work practices are measured by. Our experienced team of tower climbers and technicians provide expert tower construction, tower removal, antenna deployment, and routine service and safety inspections.
GuROO will be with you throughout the planning, installation, and testing of your communications equipment project. Your trusted partnership with GuROO doesn't have to end after the successful completion of your project. Your company's maintenance needs are woven into GuROO's DNA and we can be here to maintain your equipment and update your services as needed well into the future.
We Offer a Wide
Variety of Antenna Installation Services
// Drop us a line! We are here to answer your questions 24/7
Read Most
Frequent Questions
With us, you will have a trusted team of certified and trained tower crews who can complete tower installation projects on time.
GuROO LLC offers a wide spectrum of antenna products, tower installations, and management services. Our services in detail include tower site construction, construction management, tower erection, line installation, testings/inspections, troubleshooting, maintenance, audits, mapping, emergency services, etc. We have tower crews, technicians, and site engineers who have years of experience and training in this field. 
We are always ready to address your queries. You can contact us at (703) 936-2202 or mail us at contactus@gurooit.com to get all of your answers within 24 hours on any business day. 
RF emissions from antenna towers are much below the safety limit set by the Federal Communications Commission (FCC) and so can not cause any harm. In GuROO LLC, we strictly follow the rules and regulations laid down by the FCC, so you do not need to worry at all.