Project/Program Management
Project/Program Management
GuROO has a team of experts who have been providing clients with Project and Program Management services for over 12 years. Unlike many of our competitors, our expertise goes beyond project management – our PMs are also technical subject matter experts in their respective fields, bringing a unique perspective that helps drive success.  Through experience, we've learned that professionally trained PMs are more successful and deliver the most value for our clients, so we require our PMs to be certified as a Project Management Professional (PMP) or Program Management Professional (PgMP).  We adhere to specific project management methodologies and have experience in organizing and prioritizing projects and programs through challenges and complexities.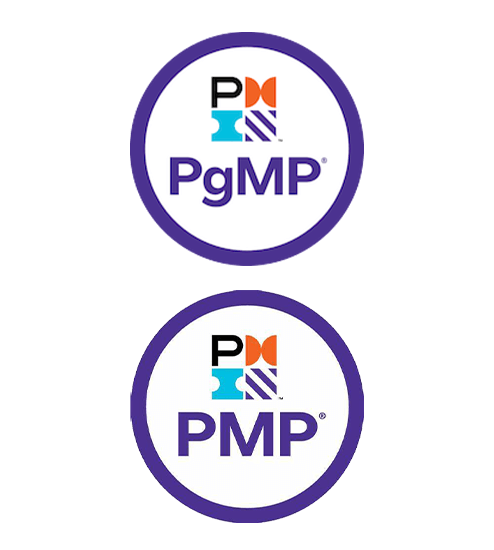 GuROO LLC - Project/Program Management Service Provider
Complex projects and programs require comprehensive oversight. GuROO has years of experience planning, managing, delivering successful projects to completion while incorporating the data and information into the clients program and portfolio management system in an integrated and strategic approach that GuROO can manage and deliver adding further value for the client. This combines the expertise and attention needed to carry out each project with the overall strategy, governance, oversight, and controls necessary to deliver Programs and Portfolios of significant importance to the client. GuROO is able to achieve this dedication to our clients because our dedicated Project/Program management professionals are backed by the collective resources and knowledge base of an industry-leading firm.
We have the expertise and experience needed to organize and map out all complexities of a project as well as handle barriers and issues that may arise. We can help ensure your project, programs, and portfolios are executed successfully and completed successfully.
We Offer a Wide
Variety of Project/Program Management Services
// Drop us a line! We are here to answer your questions 24/7
Read Most
Frequent Questions
GuROO has provided government clients with project and program management services for 12 years. Many of our project managers are also technical subject matter experts in their respective fields. All GuROO project managers hold the Project Management Professional (PMP) certification or Program Management Professional (PgMP) certification.
GuROO LLC provides Consensus Building, Risk Assessment, Attention To Detail, Aligns Organizational Projects and Other Work With Long-term Strategic Goals, Organization To See Interdependencies, and applies a problem-solving approach to make your project a successful one.
GuROO LLC transforms your vision or challenge into an actionable plan and provides dedicated leadership to drive it through completion. We work with your teams to foster collaboration, manage stakeholder relationships, and implement the processes and tools needed to realize your organization's potential. 
You can simply visit our website www.gurooit.com and fill up the contact form. Or, you can also mail us at contactus@gurooit.com or visit our office during office hours.